Getting ready with Pearl at Nordstrom

There are so many important holidays happening this month.
Easter, Passover and Ramadan.
In early March we met the bright and vibrant Pearl during our Pop-up Residency at Nordstrom NYC. Not only did she greet us with such palpable excitement about life, plus enthusiasm and curiosity for myself and our mocktail, but she let us know that she's the kind of woman who likes to prepare for life's important and special family moments- like the Passover Seder.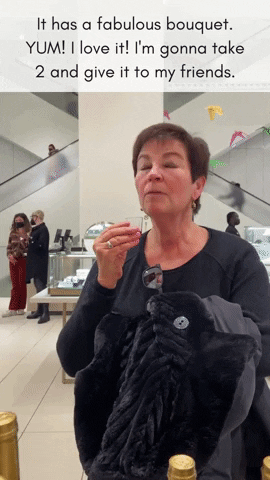 Passover Seder usually ends with 4 glasses of wine at dinner, and I learned that some people in her family would typically drink grape juice. When she met us it seemed a lightbulb went off for our practical customer Pearl. She decided to purchase Brooklyn Brewed Sorrel as an alternative to "boring grape juice" vs wine. What's also nice is that our hibiscus-spiced nonalcoholic mocktail is made in a Kosher and vegan, allergen-free environment.
It's exciting to know 
Brooklyn Brewed Sorrel
 will be attending at least one Seder this year. 
With Easter, Passover and Ramadan happening this month we really wish for you to get the best out of their themes. Freedom, Resurrection and Transformation. And we look forward to being a part of these special moments with you!
BEAT THE HOLIDAY RUSH!
Never miss a toast with our authentic nonalcoholic Caribbean mocktail!
Place your order now and be transported to the Caribbean just in time for Ramadan Iftars, Passover, Easter and all celebrations in between!
---
"I ordered a large bottle just to give it a try. Needless to say, it was gone in a matter of days... and I didn't share with anyone! I placed another order, this time for several bottles so now I don't have to worry about running out. Love it!

Darlene E.

" I placed my order and it was received in two days, along with a thank you email. Great customer service and an amazing product. Congratulations and praying for your continued success. Keep up the great work.

Michelle A.
---
Read Featured Blogs: