Happy Women's History month!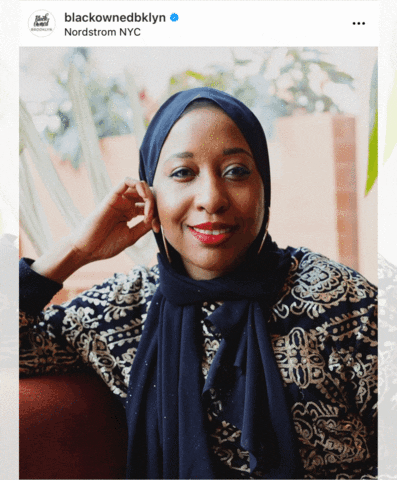 Such a blessing! Thanks to Cynthia and Tayo for sharing our story and helping people appreciate sobriety and our culture further while enjoying our nonalcoholic sorrel Mocktail with a rich Caribbean and African heritage.
Could you believe that we were first featured by Black-Owned Brooklyn in 2019 and then 3 years later our positive experience together and their love of our product and story has led to us being featured in our current innovative popup shop experience at Nordstrom?!
I'm still giddy that of the hundreds of Black-Owned brands they've featured we were their #1 choice when this innovative pop-up shop opportunity arose at Nordstrom NYC. The founders of Black-owned BKLYN Cynthia and Tayo let us know that they love Brooklyn Brewed Sorrel so much they get it as gifts for family and friends as well as their friends and family members have become loyal customers too. 
What our customers say about us.
"This is a great beverage that goes well with all your special dishes. Highly recommend it... get more than one bottle because you'll be angry when you drink it up and then have to wait for a new shipment...

Angela S.

" I placed my order and it was received in two days, along with a thank you email. Great customer service and an amazing product. Congratulations and praying for your continued success. Keep up the great work.

Michelle A.
Read more blogs.