What we ate + drank in Trinidad & Tobago 🇹🇹
We're in Trinidad 🇹🇹 enjoying the beautiful people, food, and culture! Experience loading…..
And what a profound and beautiful return to our motherland after such a long hiatus.
I grew up Caribbean-American in a very Caribbean neighborhood in Brooklyn, where I was able to enjoy some of the best Caribbean food in all of America. In Trinidad, we truly had our pic! During this visit  it's been interesting to notice the small nuances of differences in food from one chef to the next.
Here's some things I ate and what I've noticed.
Doubles- classic Trini street food are generally thinner and runnier here.

The rotis are lighter and more buttery… and you can only get them up until 2 pm!

The mangoes are way smaller than anything I could find in NY and they have an even wider variety. Most people will gift them straight from their backyard.

I had the best bake and shark with 8 different condiments. Richard's Bake and Shark, Maracas Bay. They even add a slice of pineapple. It's SO delicious!
I had the best hosts who made the experience easeful and beautiful.
What's most important is all the love and ease I experienced from the people- dear family, friends, loved ones and the general vibe of what it means to be Trini.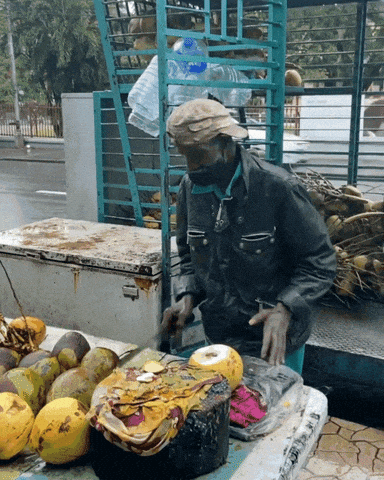 I searched for some good T&T sorrel and there was no good sorrel to be found as sorrel is very seasonal in Trinidad. I did however find bottled, very watery and super sweet sorrel. I tell ya, it's crazy how even in Trinidad when it's not done like homemade sorrel is just not how it's supposed to be.
I hope you'll enjoy these shares as much as I've enjoyed myself here.
Never miss a toast with our authentic nonalcoholic Caribbean mocktail!
---
| | |
| --- | --- |
| "I ordered a large bottle just to give it a try. Needless to say, it was gone in a matter of days... and I didn't share with anyone! I placed another order, this time for several bottles so now I don't have to worry about running out. Love it! Darlene E. | " I placed my order and it was received in two days, along with a thank you email. Great customer service and an amazing product. Congratulations and praying for your continued success. Keep up the great work. Michelle A. |
---
Read Featured Blogs: